Monday, 15th November → A step towards circular economy
Design for Disassembly – why, how and what in practice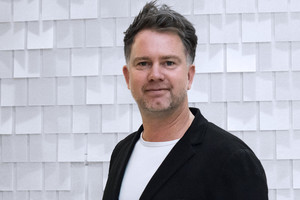 Topi Paananen
Peikko Group CEO Jun 2005 – Present Lahti, Finland; Member of Board Juuri Partners Oy Aug 2017 – Present Helsinki, Finland; Chairman of the Board European Engineered Construction Systems Association e. V./ECS e. V. Aug 2017 – Present Düsseldorf, Germany; Member of Board Lahti Precision Oy Jun 2017 – Present Lahti, Finland; Member of Board IPHA – International Prestressed Hollowcore Association May 2017 – Present Brussels, Belgium; IMD (Internatioanl Institute for management Development).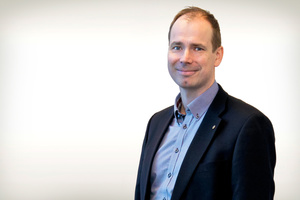 Kasper Guldager Jensen
GXN Founder and Director Sep 2006 – Present Copenhagen, Denmark; 3XN Senior Partner – Co-owner of 3XN Copenhagen, Denmark; Member of Board Peikko Group Corporation Jan 2017 – Present Tampere Area, Finland; Visiting Professor in Behavioral Design Technische Universität München Apr 2019 – Present Munich;
Expert in Sustainable Innovation in Sport Infrastructure International Olympic Committee Apr 2019 – Present Lausanne Area; Expert in Circularity, Strategic Advisor Gemeente Amsterdam Oct 2018.
Building a circular future / Case circle house
(Kasper Guldager Jensen)
What does it mean to build a circular future? How to go from visions and targets to practical standardization work and real building projects?
Circle House is one of Denmark's most ambitious and visionary circular projects. Hence the Demonstrator is built on the base of Circular Sustainability principles. The project shows a range of sustainable and circular solutions that the more than 35 collaborators and partners believe can be part of the circular construction and economy, in the future. All components, from the structural elements to the furniture, are designed according to the principle of Cradle to Cradle and Design for Disassembly.
The superstructure was designed using Peikko's design for disassembly bolted solutions and erected quickly onsite. The concrete element of the demonstrator will be demounted and reused in the final Circle House project. In that way the circle will be closed already in this project.
Case Peikko & bolted connections (Topi Paananen)
Recent Circular Economy experiments made by Peikko have shown that bolted connections possess a great deal of potential to enable reuse of precast concrete structures and make the building sector more circular.
In simple terms Peikko is committed to develop, test, document and apply Design for Disassembly solutions to our bolted connections to enable the Circular Economy for structural applications for the built environment. To assess the performance of bolted connection between precast concrete structures as both demountable and load transferring, Peikko performed in 2019-2020 two series of tests: dismount ability and load-bearing tests.
Identical precast columns and connection details were used in both test series. Foundation structures were equipped with two different types of Peikko's anchor bolts: either HPM Anchor bolts or Copra Anchoring couplers with threaded bars.
Dismount ability tests took place at the end of 2019 in Peikko's own factory yard. Disassembling and reassembling the connections in practice showed that bolted connections can provide not only easy and fast assembly, but also effortless disassembly of precast concrete structures. Especially Copra Anchoring couplers showed an outstanding potential for reusing both the column and the foundation.
Load-bearing tests took place on January 2020 in the test laboratory of Eurofins. Performance of the column connections was evaluated by measuring the displacement of column end under increasing shear load. Both connections showed ductile and robust behaviour, reaching high ultimate load related with large deformation.
Those test results proved that bolted connections between precast concrete structures can be considered as demountable without compromising with the load-bearing capacity.
These tests have been one of Peikko's first but firm steps towards its future with circular and sustainable solutions. While output showed real promise, and bolted connections seem to be a key for economical reuse of precast concrete structures, reusing should be always validated by the supplier or third party.
The above case is supported by technical White Paper and practical videos presented in the conference. Also our work with the Danish social housing concept Circle House will be shown, where 60 housing units are being build – all designed for disassembly using Peikko bolted solutions.
A second full-scale concrete precast frame assembly & disassembly test takes place in Helsinki, Finland, during September-October 2021. In the presentation also the technical details and videos/pictures of this very recent experiment will be presented.