Excellent housing construction
17.03.2022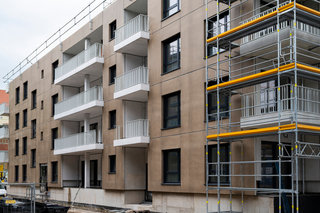 Regarding the facades of the Quartier Tafel in Nurnberg, the architects decided to build in a sandwich design
Figure: Schöck Bauteile GmbH

Regarding the facades of the Quartier Tafel in Nurnberg, the architects decided to build in a sandwich design

Figure: Schöck Bauteile GmbH

At the end of the year 2015, the city of Nurnberg put together an aid package called "Sonderprogramm Wohnungsbau". This aid package shall help to build 1.800 appartements (with 50 – 60 percent state assisted living space) within a short amount of time. This shall counteract the development of higher rents and less rental space. The construction of housing on the Tafelgelände in Nurnberg is a positive solution for quick and esthetically pleasing house building within the cities. The esthetic building façade which was build with sandwich construction uses the Schöck Isolink façade fixation which causes a very effective thermal separation.

Energy-efficient façade fixation

The geometrical design of the sandwich panels as well as the joint pattern have been challenging parts of the project. The prefabrication plant Weber recommended the Schöck Isolink as a solution for the façade fixation of the concrete elements. The façade anchor (approved by the Deutschen Institut für Bautechnik DIBt) functions as a connecting element for the individual layers of the core insulated concrete walls. Stefan Schneider from FTW Weber explains: "A major advantage of the product is its low thermal conductivity in comparison to stainless steel, because it primarily consists of Combar. Thermal bridges will therefore be reduced immensely. Furthermore, the assembling is very easy, which helps to prevent mistakes and fastens the whole construction process". After lacing the drill holes in the insulation, the round rod can easily be placed inside the hole. The insertion depth is ensured by depth limiters. Due to the restricted bond length the Isolink will not show thru the concrete façade. Another advantage is the material that can be saved because these façade fixations need less anchor per square meter. That ensures a high economic efficiency which will be beneficial for every project, even if it is smaller than the Quartier Tafel with its 20.000 m2 of façade.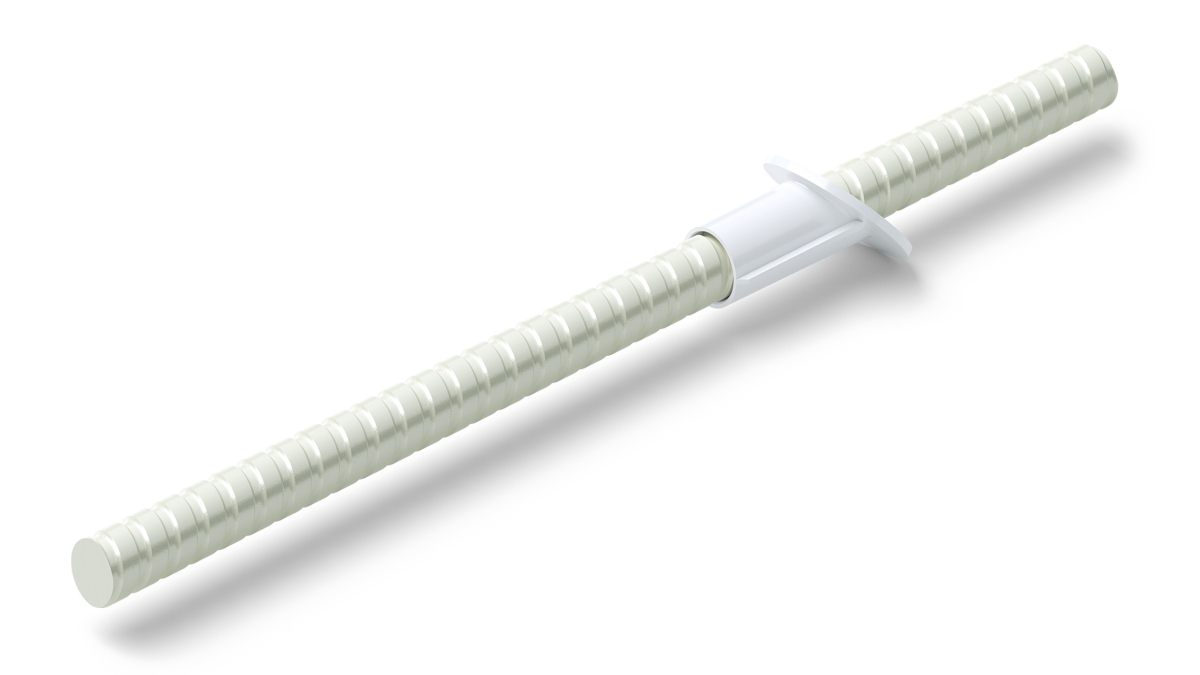 The Schöck Isolink Type C-SD made of composite fiberglass material
Figure: Schöck Bauteile GmbH
The Schöck Isolink Type C-SD made of composite fiberglass material
Figure: Schöck Bauteile GmbH
CONTACT
Schöck Bauteile GmbH
Schöckstraße 1
76534 Baden-Baden/Germany
+49 7223 967-0