Braun-Steine
Showing your colors at the company's 140th anniversary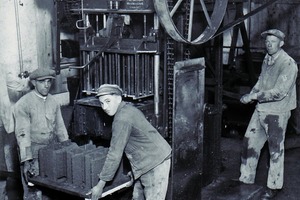 Figure: Braun-Steine
View of Braun-Steine production 140 years ago, when the company was founded
Figure: Braun-Steine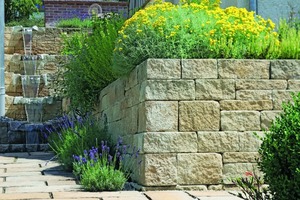 Figure: Braun-Steine
The Santuro wall design program can look back on a success story of 20 years
Figure: Braun-Steine
Sustainable development and social responsibility are important values in the history of the company Braun-Steine GmbH, located in Amstetten, Germany. In keeping with these values, the company, founded in 1875, donated 1,875 euros to the association "Gesicht zeigen!" – "Show your colors" – on the occasion of its 140th anniversary: one euro for every year of its existence.
Courage, open-mindedness, and tolerance are attributes that are also a credit to companies. A workforce of some 100 people, some from the most diverse nations, is at work at Braun-Steine on creating concrete products that effectively satisfy design requirements. A company can celebrate its 140th anniversary only when it again and again courageously faces up to new challenges.
Fifth generation already getting ready
Some company product ranges have also celebrated landmark birthdays by now: for example, the wall design program Santuro that can look back on a success story of 20 years.
Albrecht Braun, who with his cousin Wilfried Braun jointly heads the company, will turn 65 in November. With Albrecht Braun's son Felix and his daughter Katrin, the fifth generation is ready to take over and will assume managerial tasks beginning in 2016.