Established company
MBK Maschinenbau celebrating its 50th anniversary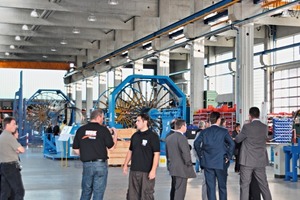 Fig. 1
On the occasion of an "open house", the visitors could ­gather information about the activities of the machine manu­facturing company in all factory halls.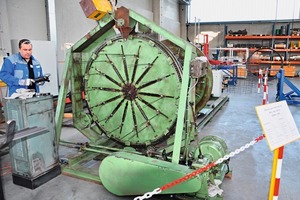 Fig. 2
On the company anniversary, an "old treasure" could be reactivated: the BSM #1 of 1965 – the first wire cage machine made by MBK.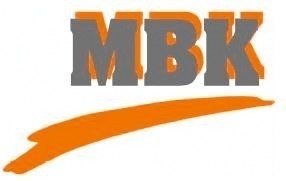 At the beginning of October, the MBK Maschinenbau Company located in Kißlegg, a town in the region of Baden-Württemberg (Germany), could look back on the company's 50-year history. On this occasion, the company opened its doors for two days to celebrate the anniversary duly to­gether with customers, suppliers and business friends. One day was entirely dedicated to the guests coming from the region as well as the meanwhile 80 employees and their families.
The company founded as a mechanical turning shop in 1961 by Georg Pfender, the father of today's general manager Albert Pfender, has obviously experienced rapid growth during the past half century. In 1980, the company relocated to the present site, which was expanded several times afterwards. At present, the huge, up-to-date assembly shops of MBK are quite easy to recognize from far away at the area of the industrial estate of Zaisenhofen.
The visitors were pleased to make use of the opportunity to look once behind the scenes on the anniversary. At all workstations the employees of MBK...