Successfully tested
New precast elements for protective walls of Nordbeton GmbH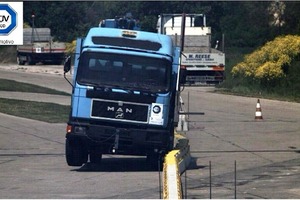 Photo: TÜV Süd Automotive GmbH
Fig. 1
Impact test TB 41 (according to DIN EN 1317-2): truck, 10,000 kg, 70 km/h, 8° impact angle.
Photo: TÜV Süd Automotive GmbH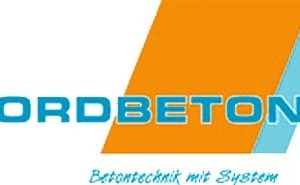  Nordbeton GmbH successfully tested their latest product at TÜV Süd Automotive GmbH (German technical inspection authority) in Munich for the containment level T3/W2 and T1/W1.
Both tests were passed in the lowest impact security class "A" (ASI<1.0), which means the highest degree of security for the passengers of a vehicle in accordance with DIN EN 1317. The company developed this wall especially for the use as safety barrier for defining boundaries of roadways running in opposite directions in road construction areas (section "E" and "D" of ZTV-SA).
When developing the elements, Nordbeton GmbH attached great importance to the fact that the sensitive roadway surface was not damaged as far as possible. This was achieved by an as large as possible contact surface in...