ROTHYCON
Individual consulting for non-metallic reinforcement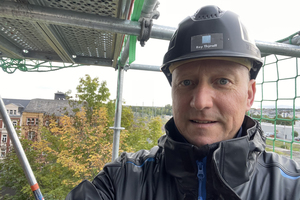 Figure: Rothycon
Non-metallic reinforcement – Roy Thyroff provides assistance in the search for the optimal system
Figure: Rothycon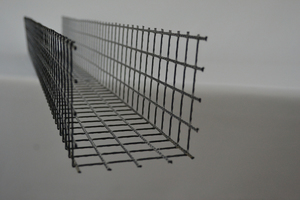 Figure: Rothycon
Non-metallic reinforcement offers many advantages both for newbuilds as well as for rehabilitation
Figure: Rothycon
Concrete with non-metallic reinforcement has many advantages. The most important: there is no need to protect the reinforcement from corrosion. Accordingly, less concrete is required, and the resulting building components are lighter and last longer. However, this construction method is relatively new and many companies have difficulties in choosing suitable systems. Roy Thyroff assists customers as technical support with his company Rothycon and sales partners.
Conventional reinforced concrete is increasingly the target of criticism. The reason: the production of cement is highly CO2-intensive. But it has many advantages that are difficult to achieve with other materials. Wouldn't it be good, if the same result could be achieved with considerably less concrete?
CO2 saving with non-metallic reinforcement
Concrete is a construction material that performs very well under pressure, but has hardly any resistance under tensile loading. In many building components, steel reinforcement performs this function. It is integrated in concrete, but has one disadvantage: it can corrode. To prevent this, it must be protected by a minimum concrete thickness. The consequence: the use of additional, actually unnecessary concrete – which can be avoided by the use of non-metallic reinforcement such as carbon. Since carbon reinforcement does not corrode, it need not be protected with concrete. Therefore, thinner and accordingly lighter building components can be designed, for which both less cement and less aggregate and water are required. The technology is suitable for newbuilds as well as for building rehabilitation and strengthening.
An example: the structural engineering of a bridge does not allow appreciably greater loads, but the reinforced concrete is frequently so dilapidated that it must urgently be strengthened. Here, concrete with non-metallic reinforcement is the solution and offers an additional plus: it has a very long service life and requires little maintenance.
Assistance in choosing suitable systems
Because many companies, for lack of empirical values, do not know whether and/or which reinforcement is suitable for a specific application, Roy Thyroff offers his services as consultant. He looks back on many years of experience in non-metallic reinforcement and has an extensive network in this sector. He has already supported numerous projects in the sectors of newbuild, rehabilitation and strengthening. In addition, Thyroff works as Network Managing Director of CU-Bau im Composites United e. V. (international network for multi-material lightweight construction with high-performance, fiber-reinforced composite materials) and participates in the Subcommittee for non-Metallic Reinforcements in the German Committee for Reinforced Concrete. In other words, he supports this construction method not only in practice, but also on a political level. With his company Rothycon, he assists planners, precast plants and rehabilitation companies in choosing suitable systems. Because of his cooperation with manufacturers of non-metallic reinforcement, he has excellent knowledge of their products and is able to propose with his technical support the best structural and cost-efficient reinforcement. Here, Roy Thyroff functions as interface between industry and the planning and/or implementing side, by satisfying perfect prerequisites for building with non-metallic reinforcement.
CONTACT
Rothycon
Roy Thyroff Consulting
Selbitzer Str. 28
95119 Naila/Germany
+49 151 17690888