HEIDELBERGCEMENT
German Innovation Award for first 3D-printed house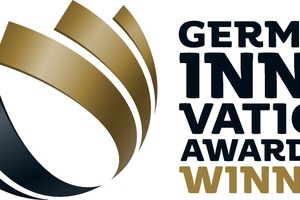 Figure: Rat für Formgebung Medien GmbH
Germany's first house out of the 3D concrete printer became a German Innovation Award Winner
Figure: Rat für Formgebung Medien GmbH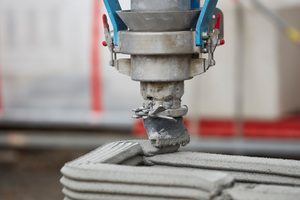 Figure: HeidelbergCement AG/Michael Rasche
With the 3D concrete printing process, houses can be erected faster, more economically and more sustainably
Figure: HeidelbergCement AG/Michael Rasche
The first residential home from the 3D concrete printer in Germany was awarded the German Innovation Award by the Design Council. The two-story single-family home in Beckum in the German State of North Rhine-Westphalia, with a residential floor space of approx. 160 m², consists of multi-shell walls filled with insulation material or in-situ concrete.
The concept for the innovative project was created by Mense-Korte Ingenieure+Architekten. Printing took place on a concrete printer from the company Peri, which was set up at the construction site. The print material used was the printing mortar i.tech 3D from the company HeidelbergCement. The project was supported by experts at TU Munich and/or by the engineering consultancy Schiessl Gehlen Sodeikat. "With this production method, buildings can be erected faster, more economically and more sustainably. The method, moreover, allows individual design of living spaces, as reasoned by the jury. With the award, the Council honored the Design Jury projects that advance the industry in terms of originality, implementation and effectiveness.
Milestone for the 3D printing technology
Dr. Jennifer Scheydt, Head of the Department of Engineering & Innovation at HeidelbergCement Deutschland: "Printing the residential building in Beckum is a milestone for 3D printing technology. As strong and innovative partner of this project, we have contributed to adapting the traditional construction material concrete to the possibilities offered by 3D printing. We are convinced that this new way of building will assert itself in the coming years."
The innovation strategy should consider aspects as social, ecological and economical sustainability as well as energy and use of resources. Factors like location and employment potential, durability, market maturity, technical quality and function, materiality and synergy effects play a decisive role in the assessment process.
CONTACT
Heidelberger Cement AG
Berliner Straße 6
69120 Heidelberg/Germany
+49 6221 481-0