GIC/Mediapoint & Communications
GIC: First "Italian Concrete Days" successful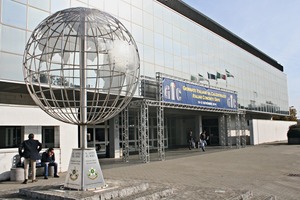 Figure: BFT International
The "GIC – the Italian Concrete Days" took place for the first time from 10 to 12 November in ­Piacenza, Italy
Figure: BFT International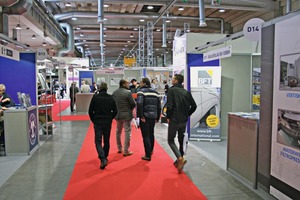 Figure: BFT International
The exhibition – at the right, the Bauverlag stand at the trade show – was well attended, in ­particular on the second and third days of the event
Figure: BFT International
"GIC – The Italian Concrete Days," held for the first time, were a combination of trade show and congress for the concrete industry and took place from 10 to 12 November 2016 in Piacenza, in the Region Emilia Romagna, Italy.
The results, according to the organizer Mediapoint & Communication S.R.L., clearly exceeded expectations. The greater part of the more than 120 exhibitors and around 3,000 visitors showed that they were more than satisfied. A number of exhibitors reported that they concluded business deals right at their stands.
The participants of the GIC made use of the opportunity to get...