Post-treatment of concrete
Improvement of the visual quality of fair-faced concrete surfaces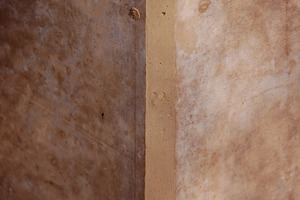 Fig. 1
Eifferent appearances of a concrete element: inhomogeneous surface when using a non-sucking, smooth formwork (surface), homogeneous color impression when using a sucking formwork (corner strip).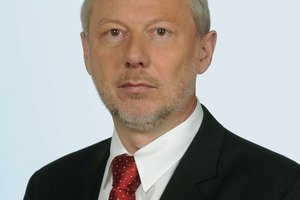  "The concrete, however, shall be quite homogeneous on the surface" – that is the requirement of many constructors or planners when talking about the possibilities of coloring fair-faced concrete surfaces with concrete manufacturers and pigment suppliers. How to comment on this requirement? It is an ostensibly understandable objective – in particular when considering the facts that determine all our ideas of synthetic exposed surfaces.

Therefore, nobody may be blamed, if these ideas, influenced by such requirements, are transferred to fair-faced concrete surfaces. Nevertheless, one thing can be taken for granted: it is not possible to apply such standards to the visual aspects of a concrete surface. This fact has already been described clearly in various publications [1, 2, 3].

 Earlier articles were concerned with the fact that naturally occurring fluctuations of raw materials, which are used for the manufacturing of concrete, have an impact on the surface color of fair-faced concrete. The concrete formulation, the procedure...