Excellent results
SMOPYC 2011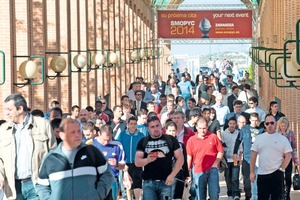 Fig. 1
Almost 89,000 visitors from all over the world came to the SMOPYC.
Abb. 1
Fast 89.000 Besuchern aus allen Teilen der Welt kamen zur SMOPYC.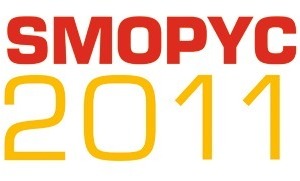  April 9th saw Smopyc, the International Show of Public Works, Construction and Mining Machinery, bring down the curtain on its fifteenth edition, with very positive results. The participation of 1,253 exhibitors from 34 countries and 89,000 visitors from all over the world, with a significant increase in foreign visitors, confirms SMOPYC's position as a benchmark event for the international construction sector.

Given the current economic situation, this edition of SMOPYC generated great expectation as a barometer of the health of the sector. The final figures exceeded expectations. Bearing in mind that Smopyc 2008 obtained the best figures in the history of the event, the 2011 figures not only reflect the current situation but also suggest a recovery with respect to the mood of the market. This is particularly evident from analysis of the visitor figures. The total of 88,931 is outstanding in that – notwithstanding the exceptional 2008 figures – it represents an increase of 7.8% with respect to the...