Monday, 15th November → A step towards circular economy
Driving innovation through European research projects: VEEP, RE4, EnDurCrete and SeRaMCo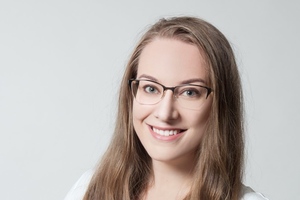 Zuzana Tat'áková
Project Manager at Fenix TNT. Main expertise is in project management, business modelling, business plan development, business opportunities identification, innovation analysis, dissemination and exploitation activities. Master of Science degree from Business School at Nottingham Trent University, specialising in European Business and Finance, has also studied Information and Communication management. Zuzana together with her team at FENIX TNT is currently involved in 9 projects developed under the H2020 programme.
Prof. Dr.-Ing. Christian Glock
Professor for concrete and masonry design at the department of civil engineering at TU Kaiserslautern since 2017. He is researching and teaching in the field of concrete and masonry as well as digitization. Prof. Glock is involved in various EU and German standardisation committees and member of the adivsory board of 'planen-bauen 4.0', a leading German organization in BIM standardization and implementation. He also accompanies start-ups developing innovative and/or digital technology in construction industry.
The aim of the SeRaMCo (Secondary Raw Materials for Concrete Precast Products) is to increase the use of construction and demolition wastes (CDW) as secondary raw materials for cement and concrete production in North-West Europe (NWE). CDW consists of components like concrete, bricks, tiles and ceramics (CBTC) that are currently used as backfill materials in road construction in most cases (downcycling). The project works on methods for high-quality recycling of CBTC and the improved use of fines (< 2 mm) from CDW in cement manufacturing. The results shall lead to new cement and concrete mixes and thus to the production of new, innovative concrete precast products (CPP). In the long term a significant increased use of recycled CDW is targeted.
The project idea of increasing the use of construction and demolition wastes (CDW) as secondary raw materials for cement and concrete production in North-West Europe (NWE) brings together a cooperation of 17 partners from research and production all over NWE.
In the first step the process of recycling two different types of construction and demolition wastes from known and unknown sources has to be improved having in mind the goal to produce high, medium and low quality of recycled aggregates and sands. The experiments and research results of the project partners University of Liège and Tradecowall show the advantage of washing the aggregates (rather than dry process). The fines as well as the quantities of unwanted components (swimming compounds, clay, gypsum etc.) are being reduced, the particle size distribution is limited and there is an increasing resistance to fragmentation.
The washed recycled aggregates were used for the development of new innovative concrete and cement mixes. The development of new cement mixtures and laboratory experiments at the University Lorraine and VICAT show that recycled aggregates mainly contain calcite and quartz in different proportions, the high content of silicate, magnesium, sulphate and alkalis can limit the blending quota. The mixed recycled aggregates are more difficult to introduce, the maximum achievable admixture rate and proportions depend on recycled aggregates, quarry equipment and type of cement to be produced.
At the universities of Kaiserslautern and Luxemburg new concrete mixes were developed and tested. These mixes were able to meet the strength requirements, but the water consumption was raised and the modulus of elasticity decreased. Giving the mixes to the industrial partners Beton Betz and Prefer proved the good industrial usability. They used the new cement and concrete mixes for the production of structural and non-structural precast elements.
Theses elements and the additional pilot projects were designed in the best possible way connecting esthetic, functional and technical aspects by architects from the University Delft. The product range hereby varies from standard elements like pavement stones and hollow core slabs up to innovative products like an energy bench and cooling walls.
Using the SeRaMCo products and materials, three pilot projects will be implemented within cities in Belgium, Germany and France. There will be a parkour park site in Seraing/BE, a stage in Pirmasens/DE and a highway parking site at the motorway near Thionville/FR to increase the visibility of SeRaMCo`s results to the general public and to show that the use of secondary raw materials for cement and concrete production is well feasible. There are still barriers for a good market penetration like the low raw material prices that do not include the total life cycle costs and the framework of the public authorities.
State incentives could therefore make sense to encourage innovation and uptake of these new technologies until they reach a critical market acceptance. Thus, SeRaMCo is involving as many stakeholders as possible, recycling companies, national and international concrete production companies, ministries and educational centers in order to increase the use of recycled concrete. Moreover, SeRaMCo communicates its results on social media, via online seminars and informative videos.