MAX BÖGL/PROGRESS GROUP
Control system replacement to ensure production reliability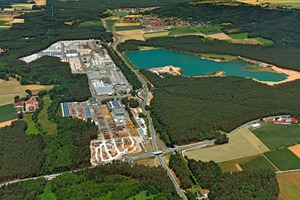 Figure: Max Bögl
To continuously ensure production reliability, Max Bögl Group decided to restructure its pallet circulation line at the company headquarters in ­Sengenthal in the German Upper Palatinate region and to modernize it by replacing its control system
Figure: Max Bögl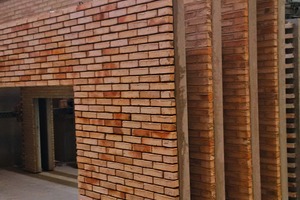 Figure: Max Bögl
The restructured pallet circulation line is currently used to produce solid, sandwich and façade elements during the day (as shown on the photo) and railway sleepers during the night shift
Figure: Max Bögl
Ensuring production reliability was the main reason that prompted Max Bögl Group to restructure their pallet circulation line at its headquarters in Sengenthal in the German Upper Palatinate region. Furthermore, the entire plant was modernized by installing a new control system. The 24-hour production schedule has been resumed in the meantime.
Max Bögl Group is one of the largest building, technology and service providers in the German construction industry. Established in 1929 as a bricklaying business in Sengenthal near Neumarkt in the German Upper Palatinate region, Max Bögl has been constantly growing its activities thanks to its innovative product range and a continuous expansion of its lines of business to become an internationally active company. Today, Max Bögl employs 6,000 people at more than 35 sites worldwide, generating an annual turnover of €1.65 billion.
Market leader in precast
The company's broad service range is based on its in-house steel construction, own precast plants, an extensive fleet of vehicles and equipment, and in-house sourcing of raw and building materials. The group is thus able to offer the entire range of services in a "one-stop shop" approach, from the initial design idea to the finished construction product.
Max Bögl is also a market leader in the manufacture of precast elements – the group operates seven own plants and is one of the prime providers of precast solutions in Europe. Prefabricated concrete elements play a major role especially in building construction and infrastructure. The company prides itself on its ongoing investment in existing production lines, which is a necessity to continuously ensure a high quality standard and utmost reliability.
Optimized production cycle, higher output
In the second half of 2016, Max Bögl decided to restructure its precast plant at the company headquarters in Sengenthal whilst also installing a state-of-the-art control system.
"Previously, we were hardly able to get hold of spare parts – and we couldn't afford plant downtime given our 24-hour production schedule. So there was an urgent need for action", explains Christian Rackl, production manager at the plant. Together with Ebawe Anlagentechnik, a member of the Progress Group, the control system was replaced and an ebos master control computer installed. "We chose Ebawe because we were convinced of the type of control unit and system", Rackl adds. Furthermore, according to the production manager, Max Bögl had previously successfully cooperated with Progress Maschinen & Automation, another subsidiary of the Progress Group, on several occasions.
As part of the restructuring process, the pallet circulation system was simplified and the range of available bypasses was reduced. This was done to optimize the production cycle and increase the output of the plant. Furthermore, the production of double-wall units was discontinued to enable the manufacture of solid, sandwich and façade elements during the day and of railway sleepers during the night shift. The ebos master control system developed by Progress Group was implemented to manage and control pallet circulation. These activities made it possible to restore production reliability. Rackl is pleased with the outcome: "The replacement of the control system went along smoothly, and the master control software was easily integrated with our ERP system. Most importantly, though, production is up and running again."