Engineering Days 2022
Save the date:
Engineering Days from November 29 - 30, 2022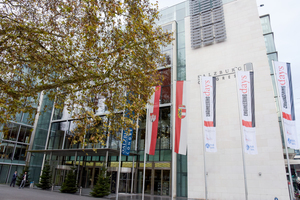 Figure: Engineering Days
Mark your agenda: Engineering Days from 29 - 30.11.2022 in Salzburg
Figure: Engineering Days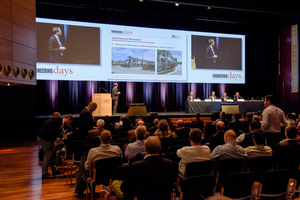 Figure: Engineering Days
The Engineering Days offer captivating presentations, inspiring workshops and extensive possibilities for networking for precast concrete specialists
Figure: Engineering Days
This year's industry event for the precast concrete industry is dedicated to the topic of "Prefabrication in the new reality". The Engineering Days offer two days of inspiring lectures, exciting workshops and intensive knowledge exchange in the Salzburg Congress Center.
Personal exchange and the joint development of solutions
"The Engineering Days Management Summit in fall 2021 clearly showed us that the desire for personal exchange and the joint development of solutions is great, especially in these turbulent times. That's why at this year's Engineering Days we will be taking an in-depth look at how the current and future challenges of the precast concrete industry can best be mastered. Personally, I am particularly looking forward to the discussion round with experts from Human Resources, in which we will shed light on approaches and solutions to the shortage of skilled workers," enthuses Christian Hanser, Managing Director of RIB SAA Software Engineering GmbH and co-organizer. The Engineering Days are organized by Allplan Software Engineering GmbH, RIB SAA Software Engineering GmbH and Prilhofer Consulting.
Attendance record in 2019
In 2019, the Engineering Days experienced a new attendance record with more than 500 participants. In 2022, visitors can gain valuable insights into innovations, technologies, and industry trends, as well as seize the opportunity to exchange ideas and network with experts. All companies will have the unique opportunity to present their product innovations directly to expert public in the exhibition, to deepen existing industry contacts and to attract new target groups.
 Both management and senior executives of precast concrete factories, as well as their technical staff, are the main target groups of the Engineering Days. Registration is open online since April 1, 2022. Learn more about the event www.engineeringdays.at.
CONTACT
Engineering Days
Precast Software Engineering GmbH
Urstein Süd 19/1/6
5411 Puch bei Hallein/Austria
+43 6245 21001-0