Monday, 15th November → Precast architecture - Technical solutions
Our urban living room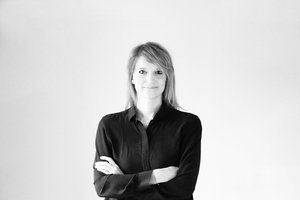 Caroline Nagel
Educated Cand.Arch from Technische Universität in Berlin, Germany in 2004, and has been part of COBE's management since 2006, as one of COBE's six Project Directors.
Caroline has headed several award-winning projects at COBE, latest she was Pro­ject Director of Adidas HalTime, the new public building in Adidas heaquarters in Herzogenaurach including conference center, restaurant, showroom and landscape (completed 2018), as well as The Silo, the transformation of a former grain silo into housing and public functions in Copenhagen, Denmark.
Our Urban Living Room -The theme is based on Cobe's practice, grounded in social livability and urban democracy, and our aim to create buildings and spaces that invite Copenhageners to use and define them; as an extended living room, where the boundaries between private and public space become fluid.
  Based on specific Cobe projects, Our Urban Living Room tells stories about the architectural development of Copenhagen, while exploring the progression of the Danish Capital - from an industrial city into an urban living room, known as one of the world's most livable places.