TESTING BLUHM & FEUERHERDT
Manual of concrete testing in its 7th edition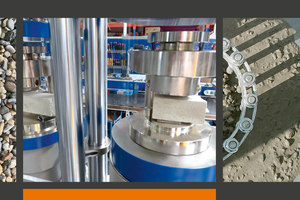 Figure: Verlag Bau+Technik
Volume 1 deals e.g. with the subjects of cement and aggregate testing
Figure: Verlag Bau+Technik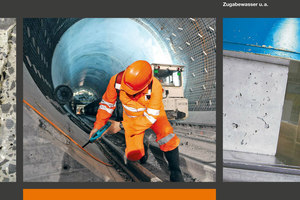 Figure: Verlag Bau+Technik
Volume 2 deals, among others, with hardened-concrete testing
Figure: Verlag Bau+Technik
The manual of concrete testing/test instructions and examples - is again commercially available, now in its 7th edition. The first edition was published 50 years ago, in 1972, and has become the standard reference work for concrete testing in German-speaking countries. The manual, due to its expansion, has now been published with 638 pages. More than 500 images and schematics as well as 230 formulas and as many calculation examples supplement and clarify the 157 test chapters. The authors of this test compendium are Dipl.-Ing. Uwe Zimmer, Dr.-Ing. Ulrich Wöhnl, Prof. Dr.-Ing. Wolfgang Breit and Dr.-Ing. Patrick Schäffel. The books contain the following testing procedures in the form of checklists: testing of cement, aggregates, fresh concrete, concrete in service, injection mortar, mixing water, water aggressive to concrete as well as soils aggressive to concrete.
Each test is subdivided into ten checkpoints, with the designation of the tests, within the scope of globalization, provided in German and English. The individual checkpoints per test point are:
A) Nature of the process and technological statement
B) Test specifications
C) Devices and aids
D) Performance of the test in individual steps
E) Analysis of the results
F) Calculation example;
G) Particular error possibilities and notes
H) Minimum data required in the test report;
I) Risks of accident and safety instructions;
J) Further information
In addition, emphasis is on basic safety regulations and risk assessment in the laboratory environment, during sampling outdoors and testing performed on construction materials already in service. Pictograms assist testing staff in quickly evaluating risk situations in individual tests. The manual also considers industrial safety regulations as well as specifications on hazardous substance ordinances and on occupational health protection laws, to name but a few. Personal protective equipment (PPE) at work and effective and ergonomic organization of testing points and workplaces are also discussed in detail.
The two-volume manual addresses, in particular, building materials testing staff, construction engineers, students, apprentices and trainees. It is also intended for concrete technologists, for quick references to testing questions in easy-to-understand language, and with explanations without requiring complex study of standards. A "must have" in the laboratory and on the construction site.
The publisher is Verlag Bau-und Technik GmbH in Erkrath, ISBN928-3-7640-0630-3, www.verlagbt.de. The complete price for volumes 1 and 2 is €148.00.
CONTACT
Testing
Bluhm & Feuerherdt GmbH
Motzener Str. 26b
12277 Berlin/Germany
+49 30 7109645-0