MC-Forum
International Symposium on Innovative Concrete Technology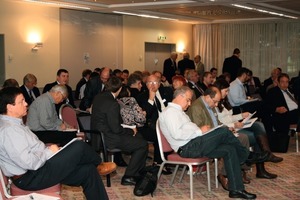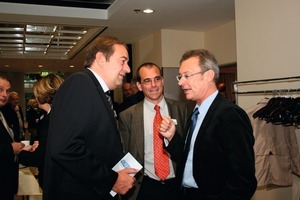 Fig. 1
Deep professional conversations in an international atmosphere.
Abb. 1
Vertiefte Fachgespräche in internationaler Atmosphäre.
 On September 21st and 22nd, 2010, about 130 specialists in concrete technology coming from all over the world met in Bottrop (Germany) once again. The MC-Bauchemie company had invited to this event. The Bottrop-based conference was held in English for the first time.
For many years now, the MC-Forum has established its reputation in the world of concrete. Across the world but in the region the company provides its series "MC-Forum". This year, however, an obvious step towards internationalization was taken: speakers and guests came from all over the world. All speeches were held in English, and it was the first corporate event held on the topic concrete of international nature. This time, the well-known facilities at the company's headquarters were no longer adequate and hence the venue was relocated to a hotel in Bottrop.
Managing Director, Dr. Bertram...