Monday, 15th November → Innovation workshop (10)
Transforming the way the world works – With Trimble hardware, software and Buildingpoint services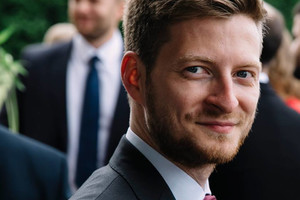 Marcin Ciesielski
Technical Consultant BuildingPoint Scandinavia;
Structural Engineer. Interested in BIM technology, 3D-modeling and Extended Reality for precast industry. Involved in designing and modeling precast concrete structures, project management, development of Tekla environments, utilization and implementation of software and hardware in construction industry.
BuildingPoint-Scandinavia has been working with 3D BIM solutions for the Norwegian Construction industry for more than 25 years. During that time Tekla has become the main tool in the Norwegian precast sector and we have learned a lot about the industry and the challenges that are present. Based on the gained knowledge we have tried to widen the scope of our delivery to ensure that our customers get a larger use of their BIM models. On BIBM Congress in Copenhagen BuildingPoint-Scandinavia are looking forward to present its spectrum of services dedicated for the precast industry, with focus on seamless workflows and how digitalization can help the industry to be even more productive with less errors found late in the production phase or even at site, while you keep full control of the CO2 foot print. During the presentation we will show case the main features and advantages of our software, hardware and services.
Software: Tekla Structures, Trimble Connect, EPD trackers and other both well-established and new ones. BuildingPoint-Scandinavia services holistic, personalized support during implementation of the technology as well as development of own capabilities.
The speaker will try to highlight how all these single parts come together to form seamless workflow. How integrity helps in digitalization and affects efficiency among all participants at every stage of the project lifecycle. At the end we are going to outline how we look at the future of our industry, with data flow creating digital crystal balls completely transforming the way the world works.