Bühnen Klebesysteme
Marketing for adhesive systems restructured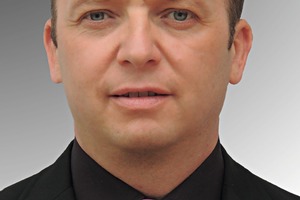 Figure: Bühnen Klebstoffe
Michael Lechner (left) and Robert Koller, contact partners of Bühnen GmbH & Co. KG in Austria
Figure: Bühnen Klebstoffe
Effective 1 July 2015, Bühnen GmbH & Co. KG, Vienna/Austria transferred the entire marketing of its adhesive systems in Austria, Slovenia, Slovakia, the Czech Republic, and Hungary to its former parent company, Bühnen GmbH & Co. KG in the Hanseatic City of Bremen in Germany.
Hot-melt adhesives and their application systems  are the core competence. The future strict orientation to stapling and nailing technology of the Viennese Heinz Bühnen GmbH & Co. KG had led to the joint decision of the two companies to transfer, as of July 2015, the sale of hot melt adhesive systems completely to the company Bühnen GmbH & Co. KG in Bremen.
"Taking over the sale of adhesive systems in these countries is a consistent step to get closer to our customers, also in this region, and underlines the significance of our leading position as full-service provider of adhesive systems throughout Europe," says Hanno Pünjer, Managing Partner of Bühnen in Bremen. Business in Austria and Slovenia is served by an own team in Hungary by a dealer. Customers in Czechoslovakia are supported by the Polish daughter company Buehnen Polska Sp. z o.o., based in Wroclaw.
The German company employs a total workforce of 70 and sells well over 500 different hot melt adhesive systems worldwide, many of them together with the appropriate application tools for established suppliers of hot melt bulk tank systems.
The Viennese sales team joins the German supplier: The previous contact partners in Austria, Michael Lechner and Robert Koller for customers in Austria and Slovenia will continue to be available under the known mobile phone numbers.