Colored concrete for durable esthetics
Schomburg ICS offers color slurries and pigments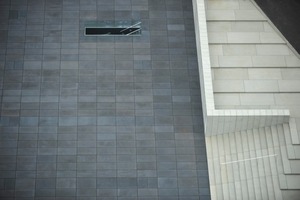 Photo: Schomburg
Fig. 1
Using color slurries, it is possible to color the concrete in almost any shade – from eye-catching to subdued (paving zone at European Court of Justice).
Abb. 1
Mit den Farbslurries kann der Beton nahezu jede Farbe annehmen – von auffällig bis dezen (Fläche vor EGH).
Photo: Schomburg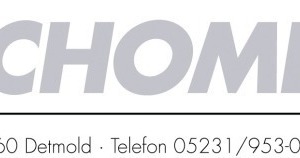  Color in concrete provides a large variety of options to design cement building materials being long-lasting at the same time. Using the appropriate pigments that are adap-ted to the respective cement characteristics is an absolute precondition for this.
Schomburg ICS GmbH located in Detmold (Germany) can make use of the experience gained over decades in the area of competence of Rethmeier – concrete technology. Their comprehensive product range for the coloring of concrete comprising Remiferox powder pigments and Remicolor color slurries allows the Detmold-based company to fulfill a lot of requests from the customers.
Concrete in the shades yellow, green, blue, red, brown or black – almost any coloring can be realized with the color slurries (also called liquid colors) and powder pigments. In order to achieve the requested color shade exactly,...