BHS-SONTHOFEN
BHS-Sonthofen opens new test center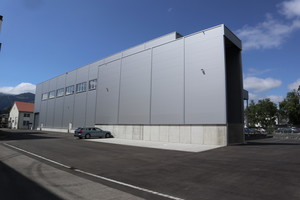 Figure: BHS-Sonthofen
In future, BHS will perform all its tests and processes at production scale
Figure: BHS-Sonthofen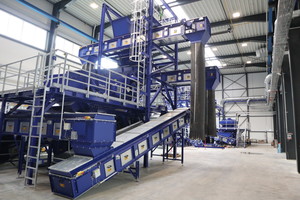 Figure: BHS-Sonthofen
In future, BHS will perform all its tests and processes at production scale
Figure: BHS-Sonthofen
BHS-Sonthofen opened its new and advanced test center on 26 July in Sonthofen, Germany. With an investment of 3.8 million euros, the corporate group emphasizes its position as processor consultant and solution provider in the sector of mechanical process engineering with focus on mixing, crushing, recycling and filtering. In the new test center, BHS will in future carry out tests at production scale on the machines and processes it offers.
Visualizing diverse pro-
cesses
 "BHS-Sonthofen sees itself first and foremost as specialist that develops optimal process engineering solutions together with the customer," emphasizes Dennis Kemmann, Managing Director of BHS." It is precisely for this reason that we are setting industrial standards with the new test center. Our test center enables a significantly larger scope than was available before to visualize highly diverse processes, linking stand-alone machines to systems and implementing more units in general.
BHS, an industry player in the fields of mixing, crushing, recycling and filtration technology, will use its new test center to perform investigations in all its business areas with the materials provided by customers. The equipment, compared to the previous test center, has been significantly extended and modernized. In mixing, crushing and recycling technology, the test center now features comprehensive facilities as well as state-of-the-art technology for separating various materials. There is a separate area for filtration. A complete plant with the latest in process engineering and continuous control is available there. The plant functions autonomously. In future, BHS will be able to carry out design tests for customers itself and can closely analyze the filtration behavior.
State-of-the-art dedusting plant
New system investments likewise include a state-of-the-art dedusting plant, with which BHS far more than satisfies the German Federal Immission Control Act (BImSchG). The plant offers an exhaust rating of 42,000 m³ per hour. The safety technology of all facilities is at the most advanced level. BHS works closely together with the Regional Council Office for all approval processes. The wastewater system installed by BHS also clearly exceeds all requirements. All of the wastewater produced can be treated by BHS itself, for example, and specific materials can be separately segregated.
An area larger than 3,000 m² in size
The test center is situated on an area of 1,720 m² and measures more than 3,000 m with external peripherals. In comparison, the old test area occupied an area of barely 935 m². The new hall, moreover, is closed on all sides, and tests can therefore be performed entirely independently of weather conditions. The test center will become fully operable at the end of September.
CONTACT
BHS-Sonthofen GmbH
An der Eisenschmelze 47
87527 Sonthofen/Germany
+49 8321 6099-231